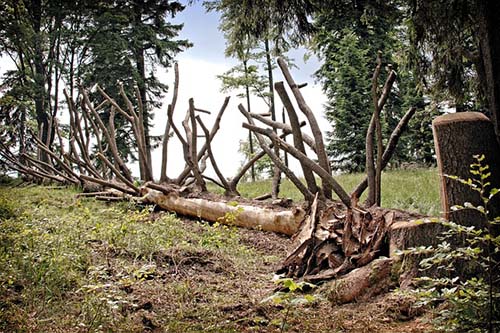 Storm Cleanup 

Mansfield, TX
Severe weather happens regularly in Mansfield. Quite simply, storms suck, and they can wreak havoc on our lawns. Storms and other severe weather are really good at knocking things down. Unfortunately, cleaning up after a storm is a necessary part of landscape maintenance that no one wants to deal with. Whether you just have a few small branches, large branches, a couple of twigs, or even whole trees, Mansfield Tree Service Pro is ready to handle everything and put your worries to rest.
Storms and other severe weather can knock down power lines and leave you and your home without power for minutes, hours, or even days. When you find yourself caught in this situation, you need a company who will respond quickly. Mansfield Tree Service Pro is a local company with the fastest response times. Branch or tree, big or small, we'll be there to pick up the pieces.
We've seen first hand the amount of damage that can result from severe weather. We use the latest equipment and machinery to tackle any sized project. We have a fully-staffed crew of professional arborists with the skill and knowledge to use all of our equipment and machinery in the safest way possible. We're here to take care of our Mansfield community with all of its tree care service needs.
We Take Safety Seriously
After a long night of severe weather or a massive storm, it's crucial to take into account your safety, the safety of your family, and the safety of your property. After the damage is revealed, it's essential to get to safety immediately. It can be hard to accurately assess the severity of damage done to your property after a storm. Contacting our experts at Mansfield Tree Service Pro is one of the best ways to ensure your property is taken care of at a bargain price.
We offer free no-obligation estimates when we come to assess the damage to your property, so you receive the most accurate estimate of the cost of services. Unlike many other companies, we only recommend services you really need at the best price in town. Severe weather happens often, and repairing the damage can quickly get very costly. At Mansfield Tree Service Pro, we're devoted to providing safe and fantastic tree care services at a great price.
Why Choose Us?
Perhaps you think cleaning up after a storm by yourself or with a couple of friends or family is the least expensive option. While it may seem cheaper to do things by yourself, you could get injured, which could make it so much more costly. Rather than risking your safety and the safety of your friends and family, you should contact us at Mansfield Tree Service Pro to tackle all of your most dangerous jobs.
Our team will collaborate with your homeowner's insurance to make sure everything is properly documented and handled. Fortunately, most homeowners insurance will cover damage from storms and other severe weather. Review your policy to ensure you have adequate coverage to minimize cost.
After we've thoroughly evaluated and cleaned up the damage, our experienced arborists will assess the rest of your property and draw your attention to potential hazards or problems that could cause issues. Our crew is knowledgeable in recognizing potential risks, and can also install corrective and preventative measures to keep your property and landscape safe. Call us, and let us do the hard work for you!